Arnold Sports Festival is one of the famous and busiest competition. It is one of the premier bodybuilding competition across the world.
The Arnold Competition was held on Saturday on 5th of March 2022 and the event was highlighted by the finals of the Arnold Classic, men's physique and wellness international. 
Last Year Champion Nick Walker was announced earlier in January that he is not going to competing this year because of the reason he wants to prepare and give himself more time for the Mr. Olympia Title.
This year, on the event day Brandon Curry won the Men's Open Bodybuilding. He was able to secure his win for the 2nd time in Arnold Classic. Previously he won in 2019 and the amazing thing is the same year he took the Mr. Olympia Title too.
Results from the Saturday Event
Here are the results of each Saturday events which was held in Columbus Convention Center in Columbus, Ohio. 
Men's Open Results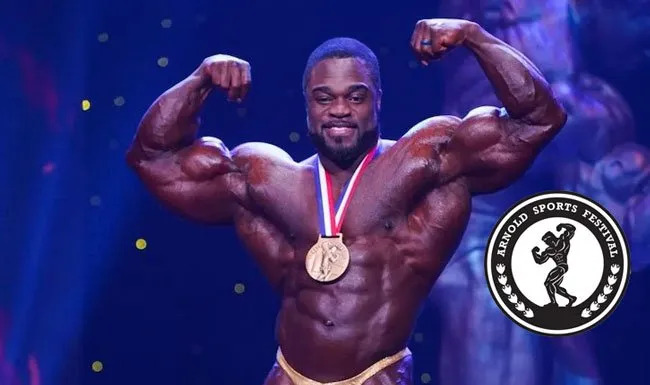 Brandon Curry ($200,000)
William Bonac ($120,000)
Steve Kuclo ($70,000)
Samson Dauda ($37,500)
Justin Rodriguez ($20,000)
Brett Wilkin ($12,500)
Men's Physique Results
Erin Banks ($10,000)
Emmanuel Hunter ($6,000)
Diogo Montenegro ($4,000)
Antoine Weatherspoon ($3,000)
Choi Bong-Seok ($2,000)
Pro Wheelchair Results
Gabriele Andriulli
Harold Kelley
Bradley Betts
Chad McCrary
Pro Strongwoman Results
Victoria Long – 54.5 points
Andrea Thompson – 45.5 points
Hannah Linzay – 40 points
Olga Liashchuk – 40 points
Melissa Peacock – 34.5 points
Pro Strongman Classic Results
Martins Licis – 41 points
Oleksii Novikov – 37.5 points
Luke Stoltman – 30.5 points
Bobby Thompson – 30.5 points
Rob Kearney – 28.5 points
Bikini International Results
Lauralie Chapados ($10,000)
Maureen Blanquisco ($6,000)
Ashley Kaltwasser ($4,000)
Elisa Pecini ($3,000)
Jourdanne Lee
Wellness International Results
Isabelle Nunes ($7,000)
Angela Borges ($4,000)
Sunny Andrews ($3,000)
Julia Chitarra ($2,000)
Yarishna Ayala ($1,500)
A Big Hand To Brandon Curry!!
So, Now What's Your Opinion On this Ranking?? Do You Agree With The Ranking??
You Can Send Us Your Opinion By Comment Below!!